About Us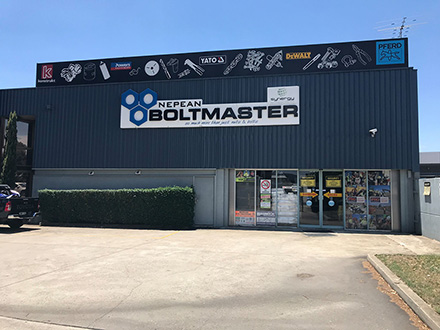 Nepean Boltmaster is your complete fastening system supplier, with our main office located at Penrith, covering more than 1500 square metres and a second branch at Seven Hills with 300 square metres of warehouse. We boast the largest range of fasteners and associated products, not only in the region but throughout the state.
There is a lot more to Nepean Boltmaster than just fasteners, you will find we also range industrial and engineering products, abrasives, hand and cutting tools, lifting and materials handling products, safety and cleaning products, paints and general hardware items.
Nepean Boltmaster provides "total needs sourcing packages" for all trades associated with the construction, engineering and all associated industry segments.
Please visit one of our branch locations, contact us, or follow us on the Nepean Boltmaster Facebook page for the latest news.